Melnik Limousine is a luxury car service company in Seattle, WA. They came to me in 2010 for a rebranding and website design. I created a simple and strong logo that made them stand alone as the only luxury car service in the region, and aligned them with many of the luxury hotels and businesses that they worked with.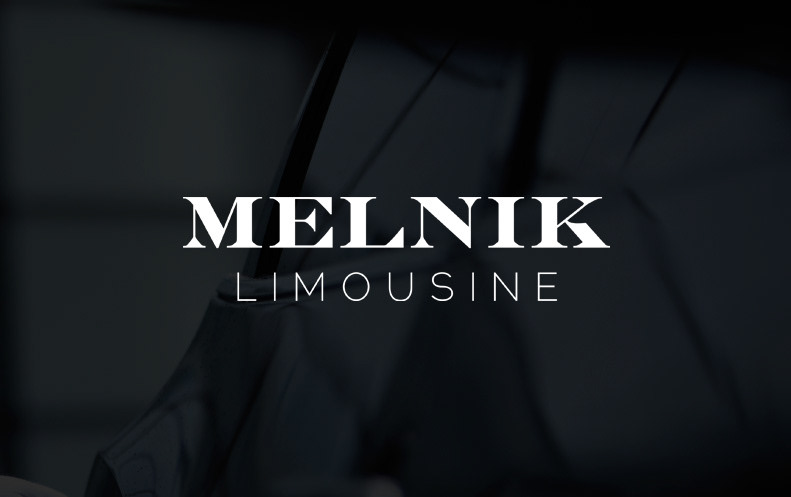 Their website used to be a templated mess that included way too many features than what they needed. I simplified the site to be only the information they needed—about, fleet, testimonials, and most importantly reservations.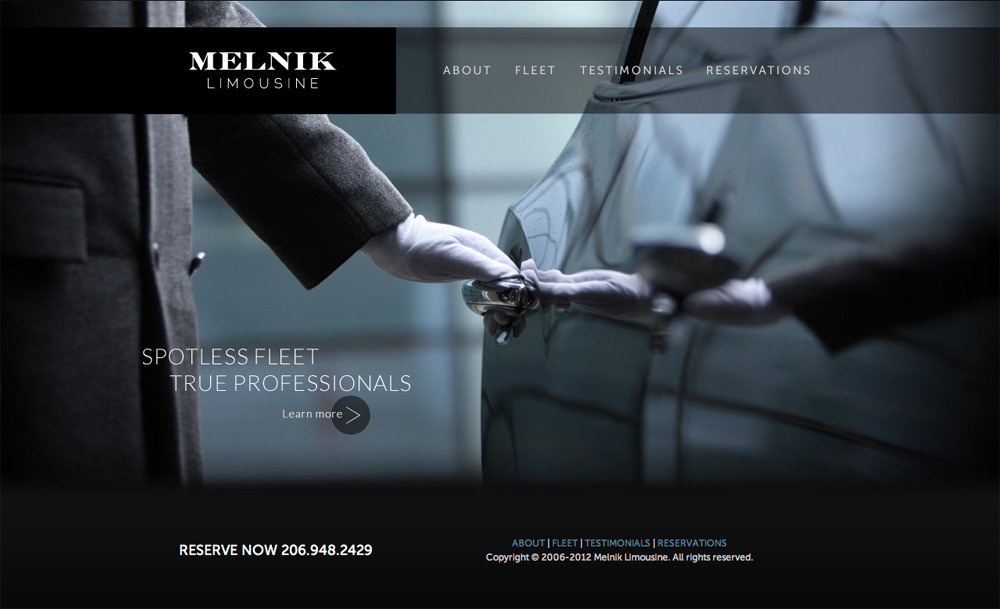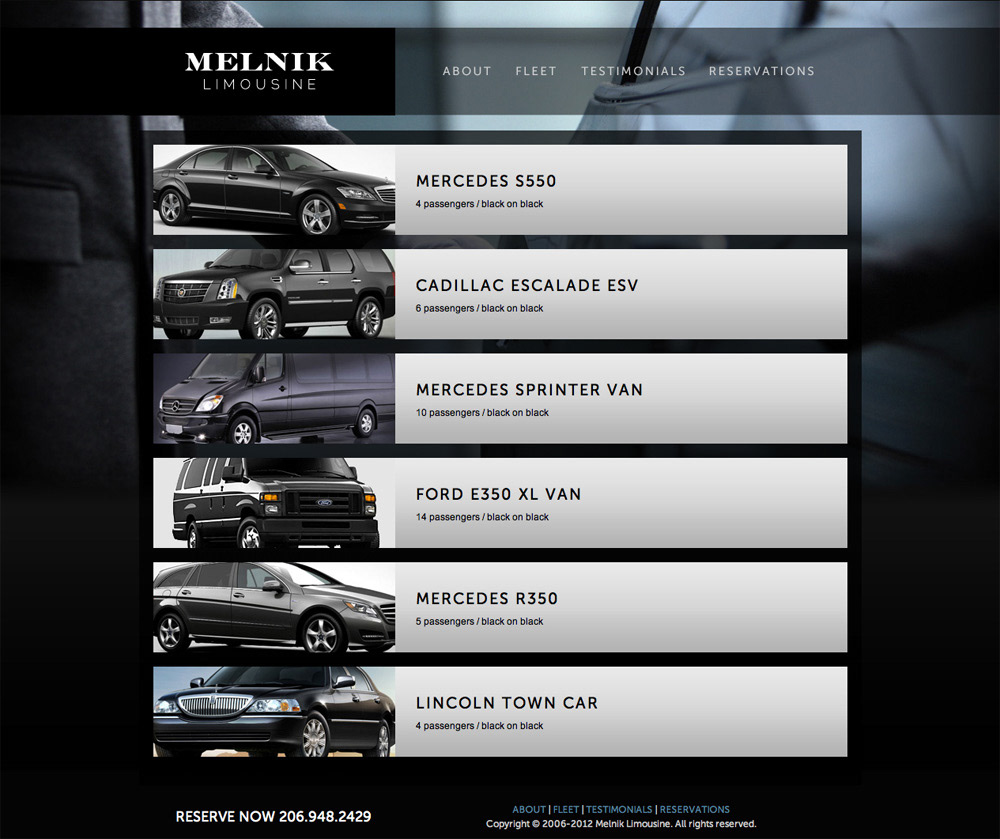 For the business cards, they wanted a "customizable" card that could be used by any of their drivers. I created the design [below right] that the driver would be able to fill in with a pen that they could give to their clients to make sure that they were properly picked up. The front had a UV coat of the logo.