LiveontheBigIsland.com is a client I worked on while a designer at Neutrino, Inc. I was the Lead Designer of the website, applying the branding throughout the site, and created the homepage and all interior pages. 
The client's target market is second-home buyers from the mainland looking to get a place in Hawaii for their vacation or retirements. Our client really wanted it to feel like you're on the beach when you're on the site, and sell the tropical appeal of the island. Bright, bold colors were part of her branding and we utilized them with the imagery we put in the hero images on the homepage. We kept the rest of the site more subdued with blues and tans.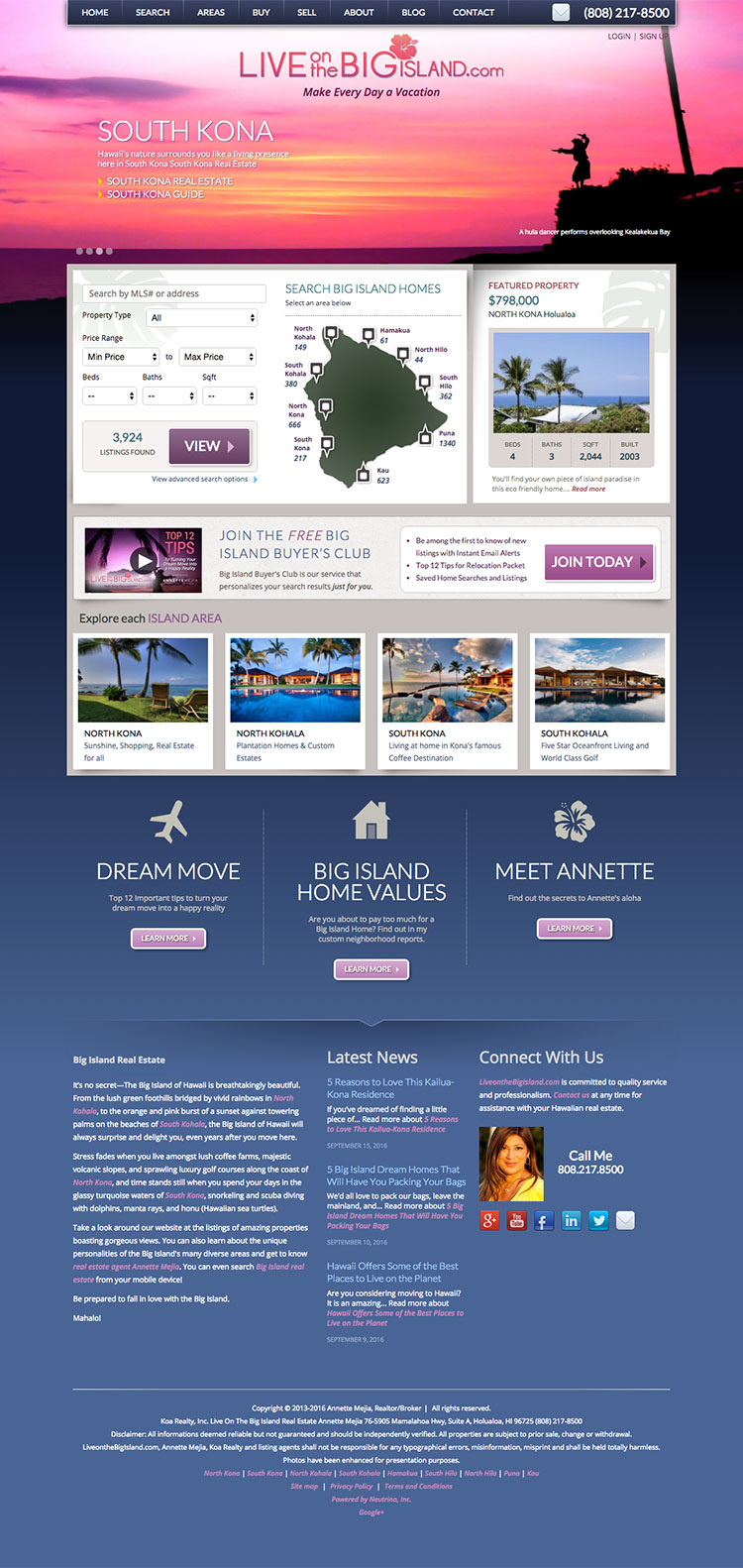 Neighborhood Pages

One of the main things to set her apart from the competition was detailed descriptions of each region of Hawaii so that someone from the mainland would be able to better determine with areas to focus their home searches.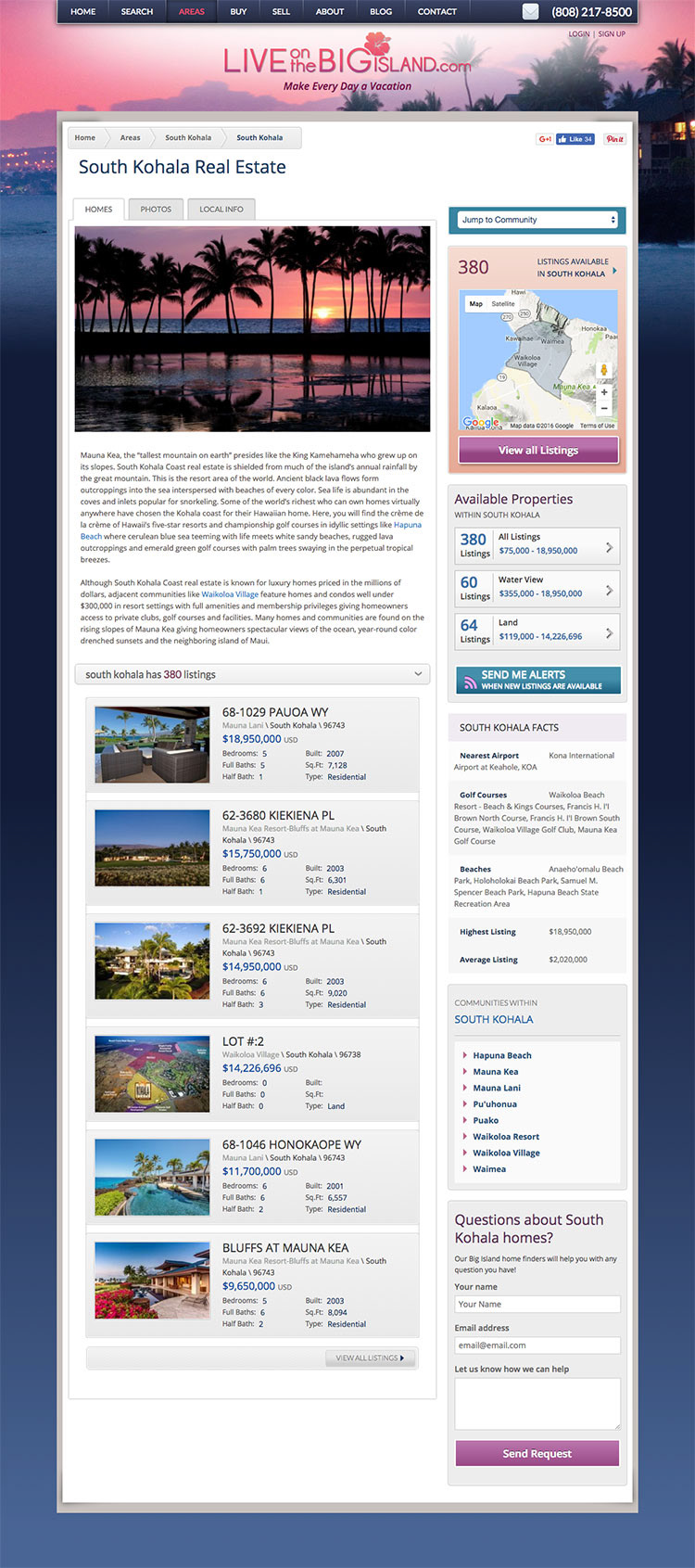 This was created while working at Neutrino, Inc.