Islandia Real Estate is a real estate company that has been doing business on St. John, USVI for the past 40 years. They were recently acquired by Seaglass Properties of neighboring St. Thomas, who are a longtime client of Neutrino, Inc (the company I was working for on this project). We were then tasked with refreshing their branding.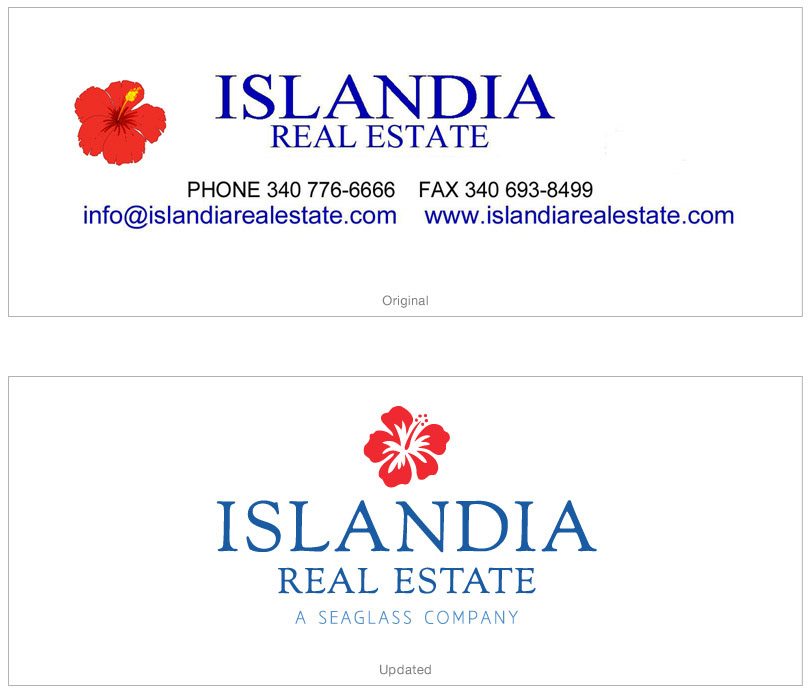 Since they had been doing business in St. John for so long we didn't want to lose any of their established brand recognition, so instead of a full rebrand it was only an update. I was the sole designer on the project, and I cleaned up the typeface and hibiscus symbol. The original branding was a bit scattered so I worked on alignment and consistency throughout the rest of the branding.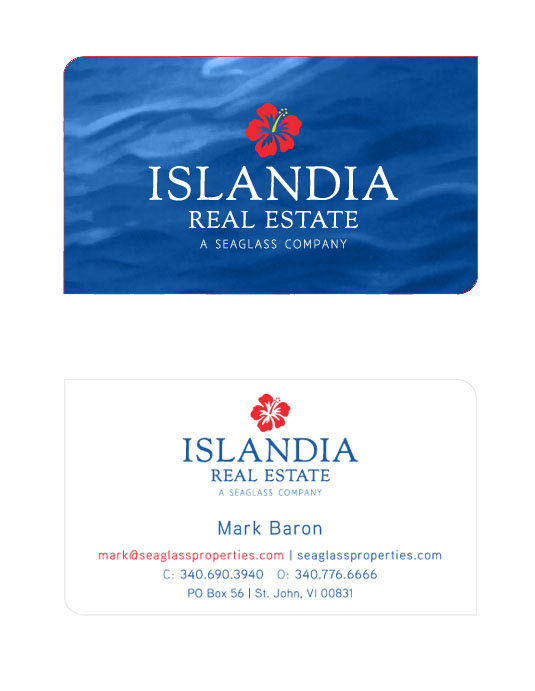 For the marketing materials we added a blue ocean background, which ties in the branding to Seaglass Properties – who uses a very similar background in their own branding.
This was worked on while Senior Designer at 
Neutrino, Inc.
 in Seattle, WA. I was the only designer on this project and worked directly with the owner of Seaglass Properties.